Why Choose Industry Specific for CMT?
May 22, 2020
An interesting article from Forbes, "Software Sector Swings Further Towards ''Industry-Specific' Solutions" discusses the merits of industry specify solutions. A generic "one-size-fits-all solution" typically has a cheaper upfront cost but in the long run, it may be more expensive when you factor in the resources needed to make it work for your business. Even then, it may not meet all your needs - especially when you're in a niche field like Constructions Materials Testing (CMT). Another factor to consider is that it would be difficult to keep up with the need to constantly modify your generic solution as your business grows, or when there are changes in the industry.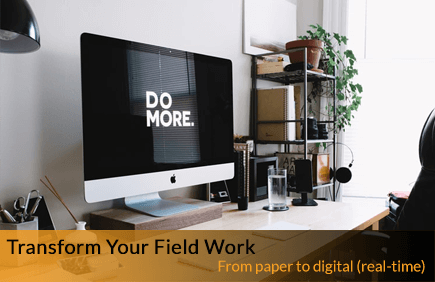 On the other hand, an industry specific solution would require less customization, provide more functionalities and enhance your business process – it empowers you to focus on your clients' needs and grow your business instead of spending valuable time and resources on maintaining software applications. We at eFieldData have spent a significant amount of time to understand the CMT industry requirements, and have developed our solution using the latest web and mobile technology resulting in an innovative, user-friendly automated workflow solution that adheres to industry standards (ASTM and AASHTO) for reporting. Also, we understand that no two companies are alike and as such we are able to provide customized reports to meet your unique requirements.
Contact us to learn more about eFieldData.