RCS increases productivity by 100% with eFieldData.
September 11, 2020
Executive Summary
Roberts Consulting Services, Inc. (RCS) needed an automated workflow solution to improve their turnaround time for client reports. They wanted a solution with a short learning curve that was easy to implement. They found eFieldData to be the best match for them after evaluating several other solutions.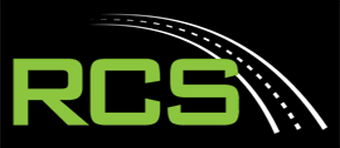 Business Challenge
Not having all the data in one place hindered RCS from providing the most efficient client service. They were constantly reacting to calls for reports from clients. A quick turnaround time for field and lab testing results was critical to their business. They needed a comprehensive automated workflow solution from scheduling to field reporting to lab management that was efficient, quick to implement and cost effective.
Solution
eFieldData with its mobile app provided real-time access to all the data that field technicians, project managers and engineers needed at one place, in a single system.
Results
eFieldData empowered RCS team to be proactive instead of reactive in delivering clients' reports. The entire review and report generation process has been simplified, and overall turnaround time is significantly reduced.
Business Challenge Story
Constantly reacting to customer calls for reports.
RCS, Inc based in Winter Haven, FL is a full-service engineering firm specializing in Construction Materials Testing, Construction Engineering and Inspection (CEI), and QA/QC services. RCS takes great pride in knowing that their clients choose them because of their commitment to their client satisfaction, technical expertise and reputation for exceptional performance. Sending out test results on Construction Materials Testing and Field Inspections in a timely manner was critical to their business.
They were using a potpourri of solutions – fancy macros, dated lab system and paper-based field entry forms. Generating reports was time-consuming and they were constantly reacting to customer calls for reports. Aaron Roberts, who has a background in Computer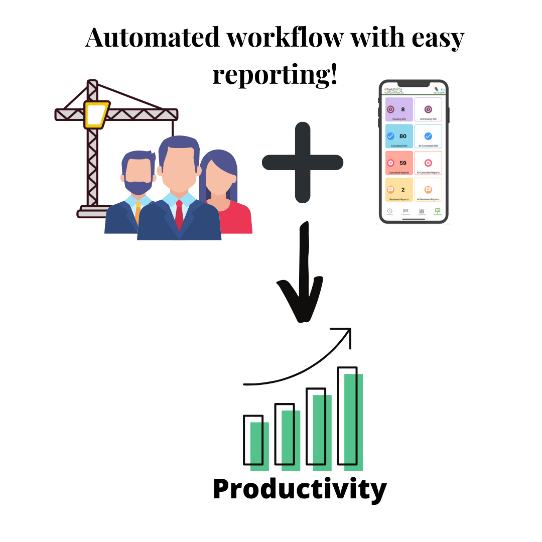 Science determined that moving to an automated workflow solution with mobile technology would help them deliver better client service. He evaluated the major Construction Materials Testing Software solutions in the market, and found them to be either very expensive or cumbersome to use. Just when he was thinking of developing their own in-house solution, an existing eFieldData customer suggested that they take a look at eFieldData.
Solution Story
Capitalizing on mobile technology with intuitive design.
After a "zoom demo", RCS evaluated eFieldData over a two-week period, and decided to move forward with the Premium Version of eFieldData as it met their requirements in terms of functionality and budget. They started using eFieldData for Field Data Collection and Field Inspection. When a field technician receives a new work order on his mobile device (native mobile app is downloadable from App Store or Google Play), it is populated with all the project details, such as client contact information, jobsite address and permit number. The technician is then able to enter field data directly on the mobile app - bringing efficiency to the field with accurate construction material testing (CMT) data collection. The intuitive design of the digital forms not only validates data entered vs project specifications, it also auto-calculates certain fields, and thus reduces transcription errors. Technicians are also able to pull up past reports for reference if needed. Further, the dashboard on the app gives a consolidated view of all the work orders, making it easier for RCS to keep track of who's assigned to which job.
The RCS team has access to eFieldData's complete library of electronic forms that adheres to industry standards including ASTM and AASHTO. According to Christopher Sotomoyor, P.E.who's the head of Construction Materials Department at RSC, the eFieldData library has all the inspection forms that RCS needed to automatically generate professional-looking reports. Thus far, they have not had a need to create any new forms.
Results Story
Making Engineers, Field Inspectors and Technicians more efficient.
By moving to eFieldData's automated workflow solution, RCS addressed its need for a faster turnaround time for sending test results to clients without compromising QA/QC standards. eFieldData is intuitive and easy to use, and therefore enabled the RCS team to onboard quickly, and become more productive and efficient. "eFieldData has enabled us to be proactive instead of reactive – we are able to give reports to our clients before they ask for them - it has improved our overall turnaround time by 100 %," says Aaron Roberts.
eFieldData is intuitive and easy to use, and with the instant transmission of completed forms, professional looking reports are generated quickly. "We estimate each employee saved as much as 2 hours per day with eFieldData," added Christopher Sotomayor. The app has enabled RCS to improve its entire review and report generation process, giving them a competitive advantage, and freeing up time to go after more business.
About RCS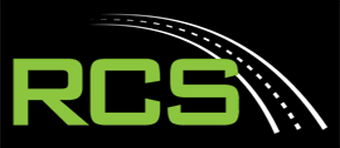 Roberts Consulting Services, Inc (RCS) based in Winter Haven, FL is a full-service engineering firm specializing in Construction Materials Testing, Construction Engineering and Inspection (CEI), and QA/QC services. RCS was founded in 2013 and is a FDOT Certified Disadvantaged Business Enterprise. With over 60 years of combined FDOT experience, RCS has the knowledge and capability to help their customers build high quality roads and bridges on time and on budget.
RCS provides its clients with the highest quality professional service, timely scheduling and economical engineering solutions in return for fair and reasonable fees. They offer a personal commitment to each client to define, understand and achieve their objectives.
About eFieldData
eFieldData, is a powerful cloud-based automated workflow solution from Vconnex Services, Inc that increases productivity and profits for civil engineering companies. Its intuitive, easy to use interface facilitates quick on-boarding, and empowers engineering companies to get their job done in real-time with mobile app for field data collection, lab management, and industry standard reporting (including ASTM and AASHTO). A big picture dashboard, allows you to keep track of who is doing what job when and where. Both cloud and on-premise versions are available.