Integrating Artificial Intelligence into the Service Industry
June 10, 2020
The service industry includes all aspects of the economy that offer services as their main source of income. This includes fields like engineering, banking, and medicine. Currently, such fields rely heavily on physical, paper-based documents which leads to inefficient handling and a waste of resources. In the future, these industries can be optimized using artificial intelligence (AI), which will reduce clutter, produce insights, and enhance workflow.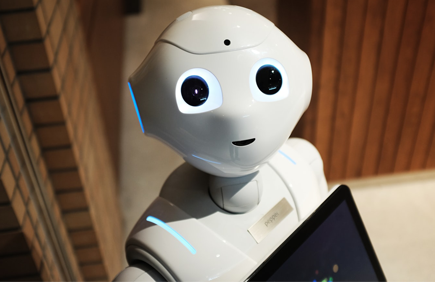 The Harvard Business Review discussed in a recent article how AI can serve three major functions to develop these fields. First, AI can automate obsolete processes such as office duties and data management, helping increase the efficiency of companies. Next, AI can provide insight in key decisions that affect the service itself, such as profit modeling and employee productivity. Third, AI can ensure consumer satisfaction through automated help lines and digital assistants. Going into the future, the possibilities of AI integration in the service industry is seemingly endless.
We at eFieldData are heading towards that direction. We have spent time understanding the needs of companies in the industry, and developed a product that is aimed at optimizing efficiency through innovation. eFieldData's paperless and user-friendly automated format can be tailor made to fit a company's distinct requirements, while still adhering to the industry requirements. More and more companies each year are moving towards automated reports in an industry that is more digital than ever. eFieldData is a customized solution to help companies reach their full potential, and keep up with the times.
Contact us to learn more about eFieldData.