CMT Department goes Digital!
May 20, 2021
Executive Summary
Eyncon Engineering a fast-growing multi-disciplined engineering firm from North Texas wanted to transform the report generation process for its Construction Materials Department. Eyncon needed a cost-effective solution that was easy to use with ongoing support to meet its growing needs. Eyncon found the perfect match in eFieldData, a cloud-based automated workflow solution for civil engineering.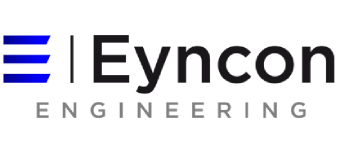 Business Challenge
Time-consuming paper forms and manual data entry for CMT reports
Eyncon was drowning in paperwork - their technicians were handwriting test results on paper forms that had to be manually typed into reports. It was time consuming and information was all over the place. Eyncon's existing process took 3 days to generate reports for clients. They wanted to streamline their process and improve turnaround time for reports to their clients.
Solution
A cloud-based software to streamline the report generation process for CMT
Steve Medina, the principal owner of Enycon looked at several solutions before deciding on eFieldData as the others were cost prohibitive. He took advantage of the two-week trial period eFieldData provided, and got his team to evaluate eFieldData. Based on the positive feeback from his team, Steve signed the contract to move forward with eFieldData's cloud-based service.
Ruben Cervantes, who manages Eyncon's CMT department finds eFieldData to be easy to use. He said, "I like the way all the project data and reports are organized neatly and it's easy to comprehend. If we ever need to look back on anything, it's easy to find as everything is in one place in the cloud." He added that the eFieldData team is very supportive and helped them a lot, "If we ever have any issues, they take care of it right away."
Eyncon also likes the way invoices are formatted by eFieldData– customers know exactly what they're getting billed for.
Results
eFieldData reduced the turnaround time to send timely reports to Eyncon's clients from 3 days to 1 day, and Eyncon's CMT department has a streamlined process to generate reports with helpful on-going software support.
About GSE Engineering & Consulting, Inc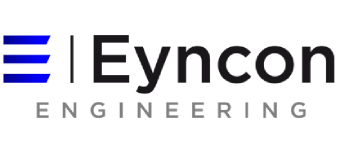 With headquarters in McKinney, Texas, Eyncon Engineering is a multi-disciplined engineering firm providing construction engineering services to general Contractors and Builders in North Texas. It provides Structural, Geotechnical, Civil, and MEP services for residential, commercial and municipal new construction projects. Serving both small and large businesses, Eyncon strives on seeking ways to save its clients' money, reduce risk and ensure sustainable results.
About eFieldData
eFieldData, a powerful cloud-based automated workflow solution from Vconnex Services, Inc increases productivity and profits for civil engineering companies. Its intuitive, easy to use interface facilitates quick on-boarding, and empowers your team to get the job done in real-time with on-the-go field data collection, lab management, and industry standard reporting. A big picture dashboard, allows you to keep track of who is doing what job when and where. With mobile apps (iOS and Android) for field staff, both cloud and on-premise versions are available. Learn more about eFieldData.