The Dawn of the New Digital Era
April 30, 2020
We have learned from history that the Black Death (1347-1352) was the pandemic that killed an estimated 30 million people in Europe and many more in other parts of the world – it led to the end of the Middle Ages and birth of the Renaissance period – Italian society recovered, and saw socio-economic, cultural and religious transformations.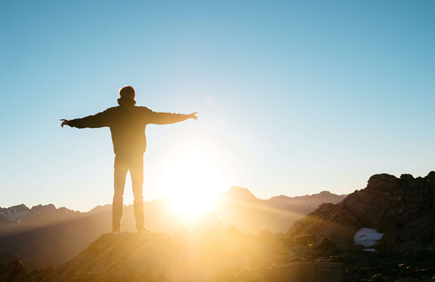 Since the Black Death, the world has seen many other pandemics including the Great Plague of London (1665), Cholera Pandemic (1817), the Spanish Flu (1918), and most recently the SARS (2003). And today, we are facing unprecedented times with COVID-19 ravaging our lives and economy.
We have been in some form of lockdown in most parts of the country since mid-March, and our real unemployment rate soared past 20% last week. However, it's not all doom and gloom; we're seeing positive results – we have opened up more testing centers, the curve is somewhat flattening in many areas, new cases reported is falling, and the federal government has rolled out stimulus package to help individuals and small businesses. In the last few days, some states have started easing the lockdown, and many others are cautiously looking into ways of reopening businesses.
While we cannot go back to pre-COVID-19 days immediately, we could move forward to a "new normal" and Bain & Company has summarized very well the proactive steps that companies need to adopt to succeed here:
"The Covid-19 pandemic has forced a sudden economic shift from physical to digital, and companies that use data analytics and other digital tools to strengthen business resilience, customer relationships, technology systems and operations would be in a better position to increase their organization's resilience, and emerge better prepared for the future."
Just like the Black Death saw the birth of the Renaissance era, we believe the COVID-19 will ultimately see the dawn of the new digital era. And, mobile applications like eFieldData are ready to help you build a digital bridge to the "new normal" in Geotechnical Engineering and Constructions Materials Testing sectors with our cloud-based web and mobile app.
Contact us to learn more about eFieldData.