Cloud Computing is here to Stay
July 03, 2020
According to IDC, Cloud IT infrastructure spending continued to grow in 2020, while spending on traditional computing environment continues to drop. (Source: IDC press release) They attributed this trend to the impact of COVID-19 pandemic resulting in widespread lockdowns and staged reopening of economies.
We are not surprised by their study as it makes economic sense to move towards cloud computing. More and more companies are beginning to realize the advantages of moving towards cloud computing, and COVID-19 has accelerated their adoption of this technology.
What is cloud computing? The PCMag defines it aptly, "cloud computing means storing and accessing data and programs over the internet instead of your computer's hard drive." Let's take a look at some of the advantages.
Cloud computing allows you to pay-as-you-go, as you would pay for your utilities. There's no need to purchase hardware upfront, and you don't have to worry about ongoing maintenance of hardware and software. This makes it especially attractive for smaller companies and start-up companies with limited resources.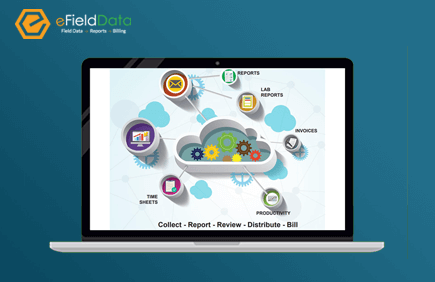 In terms of flexibility, cloud computing allows businesses to deploy new applications quickly as they only need to learn to use the functionality of the applications before they go live. Businesses could launch e-commerce offerings within hours. This has been especially useful during the current difficult times where many businesses had to adopt quickly to alternative methods of running their business in order to survive. The pay-as-you-go model also provides you scalability when you need it – you'll able to upgrade capacity instantaneously.
With cloud computing, the burden of having the application up and running all the time is passed on to the cloud hosting provider and thus empowering businesses to focus on their core business instead of worrying about disaster recovery plans for their computers. Cloud hosting providers not only have comprehensive disaster recovery plans, they typically have stringent security practices in place to protect their customers' data.
Cloud computing allows users to access data anytime, anywhere. More and more companies are allowing their staff to access data through mobile devices.
Companies who were already practicing this were at a competitive advantage when COVID-19 forced many companies to switch to "work-from-home".
In the civil engineering world where engineers and technicians are often on the road and in the field, cloud computing with mobile access has enabled them to be more efficient in delivering their service to their clients. For example, geotechnical engineers are using eFieldData, a powerful cloud-based solution for inspections and Construction Material Testing (CMT) to collect and manage data per ASTM standards, and lab management. eFieldData can be downloaded from Apple's App Store and Google Play and seamlessly installed on smartphones and tablets, empowering users to collaborate in real time from the field to the office to the client. Technicians would receive their daily schedule on their mobile device and they could go to the field directly from their home, and would only need to step into the office if there's a need to drop off samples. This has enabled eFieldData users to continue working while conforming to social distancing guidelines.
The ongoing COVID-19 pandemic has proven that cloud computing has become essential, and is the way to go for companies to manage resources, and to remain profitable, and have a competitive advantage.
Contact us to learn more about eFieldData.