Small Business Engineering Company Rises to COVID-19 Challenge With Mobile App Solution
April 15, 2020
At the start of 2020, most of us would have never anticipated that we would be forced to adopt to a different way of doing business. The last one month saw some companies struggle to equip their staff to working remotely while companies like GSE Engineering were way ahead of the curve. They transitioned to "remote work" and shifts for field staff effortlessly without any compromise to their service level to their clients. Among others, they attributed their smooth transition to working remotely without any bumps to eFieldData.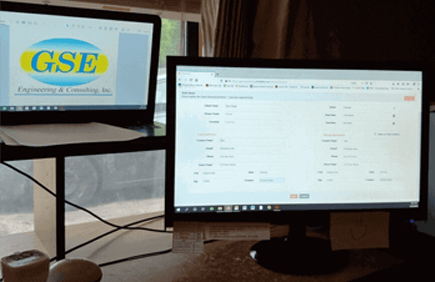 About GSE Engineering & Consulting, Inc
GSE Engineering & Consulting located in Gainesville, Florida is an Alachua County and State of Florida certified Small Business Enterprise. Established in 2007, GSE specializes in Geotechnical, Structural, and Environmental Engineering; as well as Construction Materials Testing and Inspection Services. Known for exceeding expectations, timely consulting and innovative engineering, GSE works with clients all over the State of Florida, and occasionally other locations. GSE Engineering got to know about eFieldData during the 2018 GMEC Conference. They were impressed with eFieldData's automated workflow and repository of available ASTM forms.
CHALLENGES
GSE was using a field data collection software that had limitations on the number of reports, no interface to lab reports and cumbersome way of generating invoices. They needed to get "test results" reports out to clients in a timely manner.
GSE's existing process took 1 to 2 weeks to generate reports for clients (scheduling to field work to analysis & review to report generation). They were using outlook calendar for scheduling, and reports were generated manually.
THE SOLUTION
eFieldData's automated workflow solution with a mobile app to manage field data. The following features of eFieldData exceeded GSE's expectations.
Mobile app (IOS/Android) to collect field data with options to add site images.
Instantaneous notifications on work order assignments and field work completion reports - field technicians are able to get out to job sites without repeat calls to the office to get project details.
Custom forms tailored to GSE's requirements. Ability to create exception summary reports instantaneously for Threshold Inspections.
Report distribution to clients automatically (after engineers review and approve with digital signatures).
Portal access provided to clients, enabling them to download their reports anytime they want including past versions of the reports.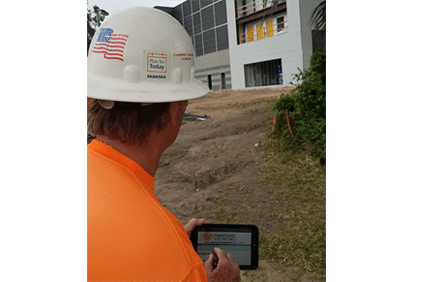 eFieldData empowered GSE Engineering to send timely reports daily to multiple clients based on their respective projects. GSE managed to reduce turnaround for clients' reports from 1 to 2 weeks to 1 to 2 days. Here's what Kenneth L. Hill, P.E, of GSE Engineering had to say about eFieldData "Fantastic! Standard forms specifically built for our company and the needs of our clients."
We've seen optimistically cautious news about COVID-19 the last few days – "social distancing" seems to be effective, and the curve is somewhat flattening. Consequently, the authorities are looking into loosening the restrictions, and opening the economy. However, we would not be able to go back to the way we managed business pre-COVID-19 immediately as we've seen a resurgence of the virus in countries like South Korea, Taiwan and Singapore when they loosened the guidelines after successfully containing the virus earlier on. We have to learn from their experience, and continue making long-lasting changes to the way we live and work. And, for geotechnical engineering companies, deploying applications like eFieldData would certainly help with the transition.